Testimonials for Gary Crocker
These are messages of thanks from Gary's clients. Please contact Ellen, Gary's wife and manager, if you would like to share your company's enjoyment of Gary Crocker, Maine Humorist.
Appreciation from Maine State Credit Union in 2015
Heart & Humor Harvest, 2015
Dear Gary,

What can we say? You are AWESOME Gary! You gave the saying "I would give the shirt off my back" a whole new meaning! Your generosity enables Maine State Credit Union to give a voice, hope, and a future to food insecure families throughout Kennebec and Somerset Counties. Additionally, your support has played a key role in our success in providing financial assistance to more than 30 local hunger organizations this year.

Thanks to you, Maine State Credit Union raised $21,360 from the Annual Heart & Humor Harvest alone! The funds raised at this event contributed to our 2015 total of more than $60,000!

There is no way to fully express our gratitude for your loyalty. We are continually inspired by the dedication and generosity you show us each year. You lightheartedly entertain our guests while simultaneously conveying the seriousness of the hunger problem in Maine.

Gary, we are deeply thankful for your support and commitment to MSCU and the families we serve. We look forward to a continuing partnership with you. The impact you are making toward ending hunger in Maine is invaluable.

Best Regards,
Stacey Dow
on behalf of
MSCU's Social Responsibility Committee
Appreciation from Maine Agri Women in 2015
Maine Agri Women

American Agri Women celebrated their 40th anniversary in Portland Maine and were very happy that you were a part of it. We were so glad that you were available to entertain our Ag women from all over the United States.

Gary you were right on, energetic on entertaining everyone, we only heard great comments from every one. We enjoyed your comedy immensely and your auction talents are fantastic.

Thank you Gary for a very entertaining evening.
Kristin Devoe
Maine Agri Women

Appreciation from Southworth International Group in 2015
Brian McNamara
Southworth International Group
Hello Gary...and a WICKED BIG Thank You from all of us at Southworth,

Celebrating our 125th anniversary has been a year-long program primarily focused on giving back to the communities that have supported us throughout our history. When we began planning for our big anniversary, it was our employees who chose to be fantastic citizens. So we wanted to be sure that they enjoyed a great party as a gesture of our pride and appreciation for all that they have done. We also wanted utilize the party to share our past and present story with local leaders, past employees, suppliers and families in hopes that they would better understand our culture and values.

We needed something special to happen and you certainly delivered something special.

With over 200 people gathered under that tent, the camaraderie was exceptional...the food and beverage were excellent...the music was perfect...the memory videos were great fun...but it was that damn hilarious story teller who made the evening...Thank you for taking the preparation time to investigate our history and learn a little about us before the event...Weaving our story and people into those local tales elevated everyone's enjoyment to the highest level...I'm sure a few of the folks would go out and purchase some of that "depend underwear" if we had you again...and I can't wait until we come up with a reason to do so!

Thanks again.
Brian McNamara
President, CEO & Bad story teller
Southworth International Group
Appreciation from Pineland Farms in 2014
Kristina Sebasteanski

V.A.S.T. Program and Team Semper Fi
Dear Gary,

On behalf of the V.A.S.T. Program and Team Semper Fi, please accept our sincere appreciation for your willingness to be with us during our Pot Luck Dinner on Sunday night. Your sense of humor was both unique and highly entertaining! I can assure you that seeing our participants laugh was one of the highlights of our weekend.

I also think the lessons behind your stories were spot on. As you know, each of our guests was dealing with physical and personal issues. Your efforts have helped them in no small way.

Our veterans have given their all for this Country and they deserve the chance to heal. You should know that you have played a part in this.

With Sincere Appreciation
Kristina Sebasteanski
Director, Veterans Adaptive Sports
VAST Program, Pineland Farms, Inc.
Comments on Gary's 2007 Performances
William Cohen, Verso Paper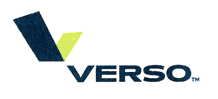 January 11, 2007 - Employee Recognition Dinner
"...There is still a buzz going around the mill... Your ability to customize to the audience and for the occasion is incredible. You were clearly the hit of the evening..."
Read the entire testimonial from Verso Paper
Comments on Gary's 2006 Performances
Mike Shea, President, Webber Energy Fuels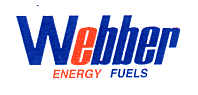 December 2, 2006 - Employee Christmas Party
"...Everyone thoroughly enjoyed the evening. It is rare to hear a performance with such class. We have heard from several employees that they had a great time and loved your performance..."
Read the entire testimonial from Webber Energy Fuels
Former Maine Governor, John Reed
May 13, 2006 - Maine State Society of Washington Annual Lobster Dinner
"...Your outstanding presentation of genuine Maine humor was both tasteful and hilarious. You are indeed a suberb entertainer..."
Read the entire testimonial from John Reed
Testimonials from 2005 and Previous Public Speaking
Susan, Pike Industries, Inc.

November, 2005 - Employee Appreciation Party
"...Your ability to draw the crowd into your comedic performance takes special talent and you sir have just that. Even your Maine humor stroies had a fresh flare such that even the most seasoned, longtime Mainiacs in the bunch couldn't help laughing in the aisles..."
Read the entire testimonial from Pike Industries
Ed Nista, 2006 President
Western Maine Realtors

Dear Gary,

"...I got up and did one or two of my own jokes to warm up the crowd and then I introduced him as Maine Humorist, GARY CROCKER...... and then - he just took off like a rocket ship - with rapid fire stories and jokes and the whole place erupted in continuous laughter for the whole time he was up there..."





Dear Gary,

...Your style and wit that blends down east humor with seeing the benefits laughter can bring surely proved to be just what the doctor ordered...





Dear Gary,

...Not only did you make us laugh until our cheeks hurt, you challenged us to consider how, when introduced into our daily lives, humor and kindness can enlighten our existence...





Dear Gary,

...With the help of your Wellness/Humor presentation, everyone left asking when we could do it again...





Dear Gary,

...So many people have told me how much they laughed and enjoyed you!...





Dear Gary,

You shattered our high expectations. Great job!





Dear Gary,

...Your message about the medical benefits of laughter was embedded deep into an evening of story-telling, so the learning was unavoidable and magical...





Dear Gary,

Thank you so much for a wicked good time at our party on Saturday night...





Dear Gary,

Just a brief noted to sincerely thank you for the outstanding performance...



Dear Gary,

Oh behalf of the State of Maine Judicial Branch and the 2002 Conference of Chief Justices and Conference of State Court Administrators, we thank you ...



Dear Gary,

I can't tell you how much I appreciate the work you did for us at the MEMIC Comp Summit last week. You were simply outstanding!...



Dear Gary,

As I anticipated, once again you were the highlight of our Maine Restaurant Association Annual Awards Banquet. ...



Dear Gary,

Thanks for doing such a spectacular presentation ....



I want to thank you for getting our monthly sales meeting off to a humorous start. ...



We here at Gifford's Famous Ice Cream would like to thank you for appearing at the Retirement Luncheon ... You captivated the audience with the Main humor ...



I want to express my deep appreciation for your many impromptu performances for the 118th Legislature. Story telling is a fine are, and you are truly an artist...



... I would like to personally thank you for adding the gift of laughter to our Holiday Luncheon ...
Gary will bring the same energy and humorous talent to your company or organization. Please contact his wife and Manager, Ellen, by phone: (207) 462-3774
by email: humor@garycrocker.com or
by filling out our new Online Request Form