Motivational Speaker
Gary's background in education and public service has placed him
in a perfect position to combine his humor with an inspiring message.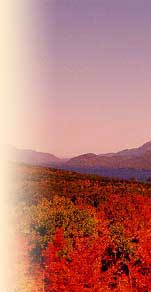 Gary has always combined his friendly humor with his work in education and public service. As a flexible and dedicated public speaker, he can help your organization reach the heart of its audience and combine laughs with your goals.
Gary often brings his message, The Power of Humor, to youth groups. Annually, he speaks to the Monmouth Academy students at Sophomore Awareness Week. This four-day event at Camp Androscoggin in Wayne focuses on drug and alcohol prevention, healthy relationships, and tolerance.
Crocker, wearing a cap, heavy flannel and his trademark suspenders, says to the crowd: "I went to Monmouth Academy. Don't I look smart?" (he did manage a diploma there). For the first half hour, he demonstrates how to talk Downeast, how to sell anything on Route 1, and warns of everything you must know about baked beans. Gary switches to a subject that the students can truly identify with: computers and technology. "We live in a high-tech world and technology is moving wicked fast," says Crocker. I feel the pressure. You go any place in this world, and you can tell who the important people are. They are all standing around wearing their beepers. I'm not important, but I want to look important, so I wear my Sear's Craftsman garage door opener." He shows it to the hysterical students. "Right now, as I press this button, my garage door is going up and down in West Gardiner. It scares the daylights out of my cats."
While drawing in the students with laughter, Gary seamlessly conveys the messages important to Sophomore Awareness week. He finishes by gazing out to the students. "At least a dozen people think this presentation is all fun and games, and you ask yourself , 'what am I going to learn?'" Crocker's face suddenly becomes serious. "You only need three things to be successful in life: a good education, a kind heart, and a sense of humor. If you've got a good supply of those, you are in business. You will have fun and be successful."
If you'd like to draw on Gary's educational and motivational expertise for a workshop, please contact Gary's wife and Manager, Ellen, by email: humor@garycrocker.com or by phone: (207) 462-3774.