Company Events
This real Maine character will unite your company through laughter and gather interest and momentum throughout your corporate or organizational event.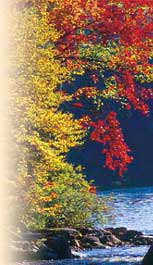 Despite appearances, (suspenders and an occassional clown nose), Gary is an expert Master of Ceremonies who can maintain composure in the presence of any character- even Fmr. President Bill Clinton. Through his years as a public speaker, Gary's downeast sensibilities have helped him to host the most diverse events, from a grandiose gathering of tens of thousands of Boy Scouts to any number of more intimate executive meetings.
Gary's personality and Maine humor are warm and down-to-earth, and he draws on these talents to meet the needs of any corporate or organizational event. Whether you need light entertainment after a corporate anniversary dinner, or you require an engaging emcee for an entire event, Gary will bring the jokes, props and lightening-quick interactions to bring satisfaction and success to your organization.
Whether you need to hire a seasoned master of ceremonies or simply bring some laughs to your next company event, please contact Gary's wife and Manager, Ellen, by email: humor@garycrocker.com or by phone: (207) 462-3774.