Gary Crocker's Photo Gallery
Gary Goes Fishing Downeast!
Gary's been patroling the oceans around Maine for signs of malicious or disgruntled sea life. He's been fishing and doing his best to give those sharks a run for their lives- or at least a good laugh! He didn't reel any in, but had a heck-of-a good time doing trying.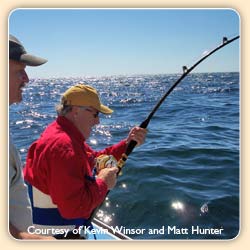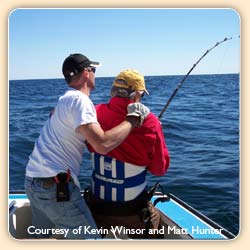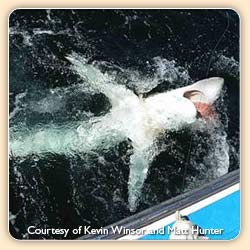 Gary enjoys a "Real Maine Dessert"!
Please visit our friends at Wicked Whoopies if you think you can handle their treats! They're made right in our neck of the woods- Gardiner, Maine!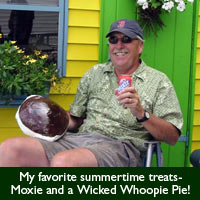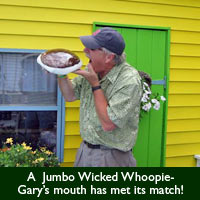 Gary and Mutha at the 2005 MS150 Bike to the Breakwater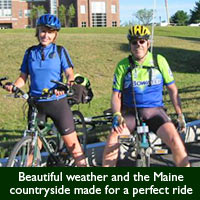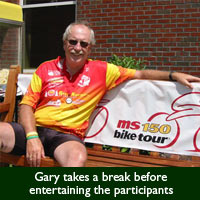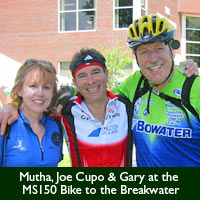 A collection of photos from Gary's speaking engagements, fundraising and fun.
Gary is Maine's humah ambassador to the world. His laughs are a treat whether you call Maine home or you have only a distant association with lobsters. Contact Gary's wife and Manager, Ellen, by email: humor@garycrocker.com or by phone: (207) 462-3774. to book an event.